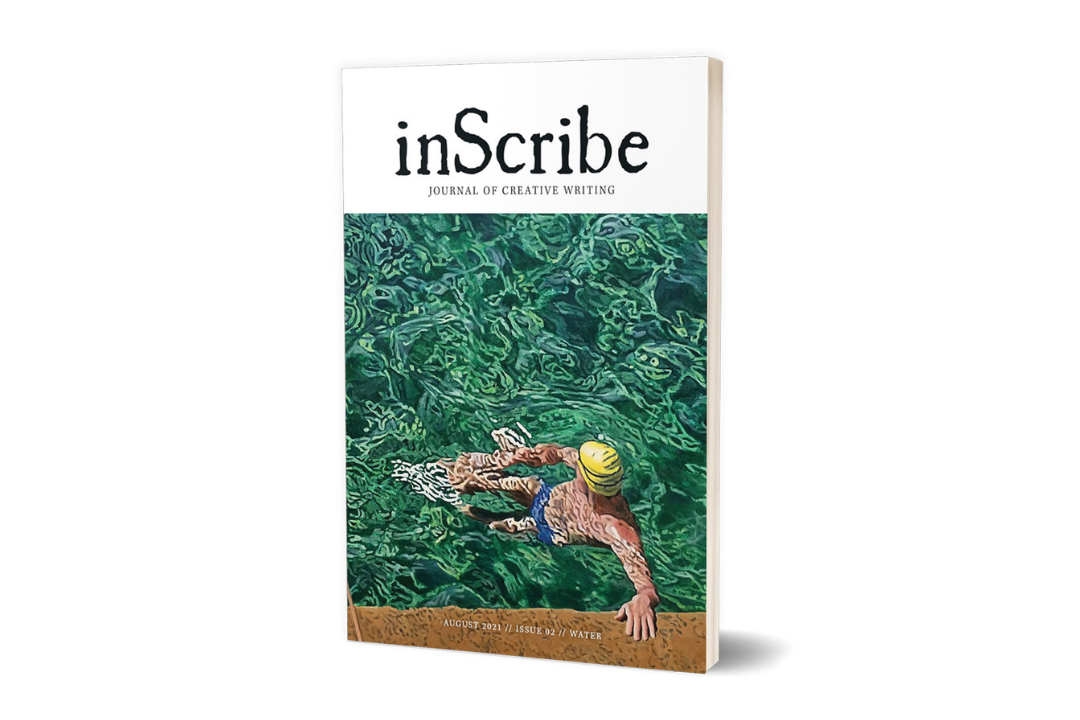 inScribe Journal Features Camellia's Rockpool Painting On Cover
I'm thrilled to have one of my paintings, 'Rockpool', featured on the cover of the August issue of inScribe Journal.
inScribe is a print and web-based journal that aims to share and inspire meaningful encounters with the world through the diverse art of creative writing.
'Rockpool' caught the attention of inScribe's editing team after the theme for their next issue was set - Water.
Angela May writes, "What we at inScribe especially loved about the image featured on our August issue is how the human form is situated on the water's edge, looking out towards the depths yet still attached to the safety of the pool's edge, though by just one hand. As [Senior Editor] James Cooper observes, 'Camellia's paintings speak volumes about our relation to the water as humans: we love it, we love to be in it, yet we're never fully at home in it. We're hoping some of the writing we publish will explore this idea in various ways.".
A big thank you to Senior Editor at inScribe, James Cooper, and to writer and speaker, Angela May. Read the full interview at inScribe.