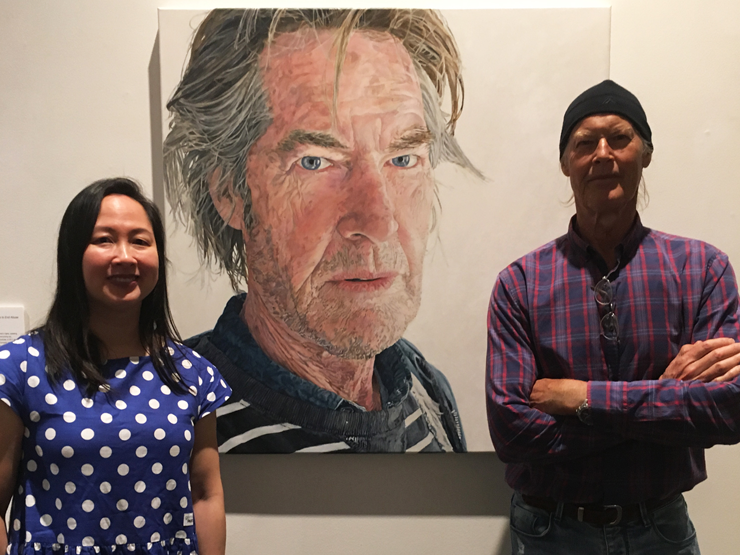 Finalist in 2017 Portia Geach Memorial Portrait Prize

Camellia Morris has been announced as a finalist in the 2017 Portia Geach Memorial Award the most prestigious portraiture prize for female artists in Australia.
Camellia's portrait is of friend and photographer Jon Love titled 'The look of Love: a portrait of photographer Jon Love'.
The exhibition opens Friday 20 October 2017 until Sunday 26 November 2017 at the S.H. Ervin Gallery, Sydney.
Camellia has previously been a finalist in the Portia Geach with portraits of actor Roy Billing and art dealer Stella Downer.