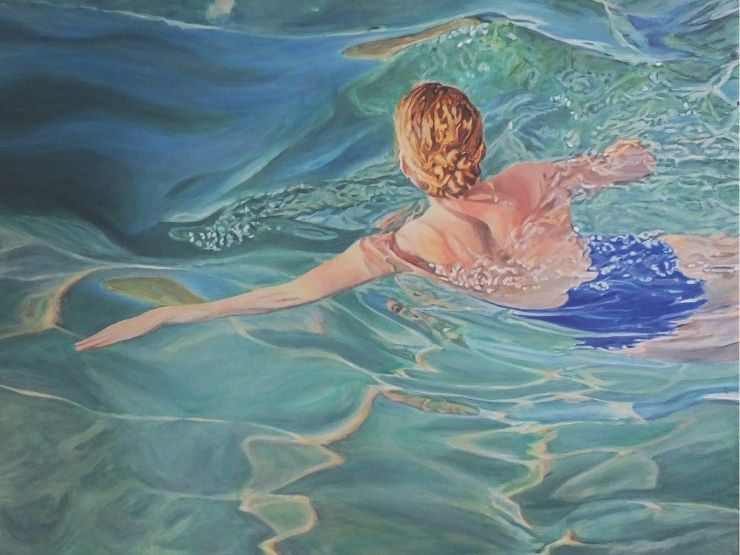 'Swim'- A New Exhibition of Paintings by Camellia Morris
You're invited to the opening of my new exhibition Swim on Saturday 28 May 2016, 3 - 5 pm.

Swim continues my exploration of the ocean, this time celebrating the Aussie pastime of rock-pool swimming; each painting an intimate, portrait-like study of people enjoying the sea.
I'm fascinated about the interplay between water, light and human form. I think you'll enjoy this new collection of paintings.
If you're interested in coming to my opening drinks please email me to help with catering.
I look forward to seeing you Saturday 28 May 2016 between 3 - 5 pm for opening drinks at my gallery located at 2 Danks Street, Waterloo.