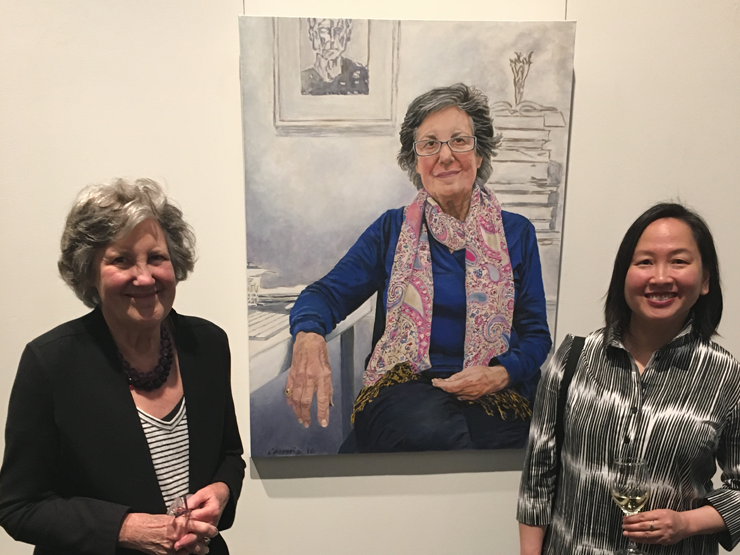 Stella Downer Portrait Finalist in Portia Geach Memorial Award
Camellia is thrilled to be selected as a finalist in the 2016 Portia Geach Memorial Award for Portraiture at the S.H. Ervin Gallery in Sydney.
Camellia painted well know art dealer and consultant Stella Downer. Camellia met Stella when she opened her first studio/gallery at 2 Danks Street Waterloo in 2015.

Camellia wanted to capture Stella in her workplace at Danks Street where she spends much of her time, surrounded by the artwork of some of the artists she represents, including that of David Fairbarn and Denese Oates.

"I admire Stella for her work ethic, her resilience and her overall sunny disposition despite whatever challenges life throws at her. Stella by name, stella by nature" says Camellia.
The Portia Geach Memorial Award is Australia's most prestigious art prize for portraiture by female artists and is showing until 18 December 2016.