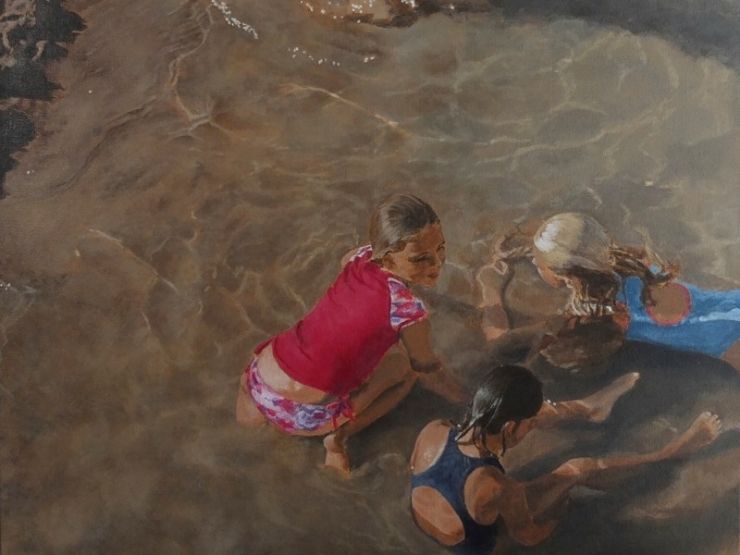 'In the Shallows' Wins Cliftons Art Prize
Camellia is thrilled to be the overall Cliftons Art Prize winner for 2013. She will receive $10,000 for her artwork, In The Shallows.
The announcement took Camellia completely by surprise. She is very grateful to the management of Clifton's for their support of visual artists in Asia Pacific.
The judging panel included
Tim Abdallah, National Head of Art, Menzies Art Brands
Ian Hamlin, President, New Zealand Academy of Fine Arts
David Bromley, Prominent Australian Printmaker
Hong Kong based art critic, curator and writer, John Batten is joining the panel for the first time.
Camellia's winning artwork is now on permanent display in Cliftons Sydney Training Venue.
About Cliftons Art Prize
Cliftons Art Prize is an annual competition open to emerging and established artists in Australia, New Zealand, Hong Kong and Singapore. It helps raise the profiles of local artists and encourages corporate patronage of the arts, offering international exposure for local artists across Asia Pacific.